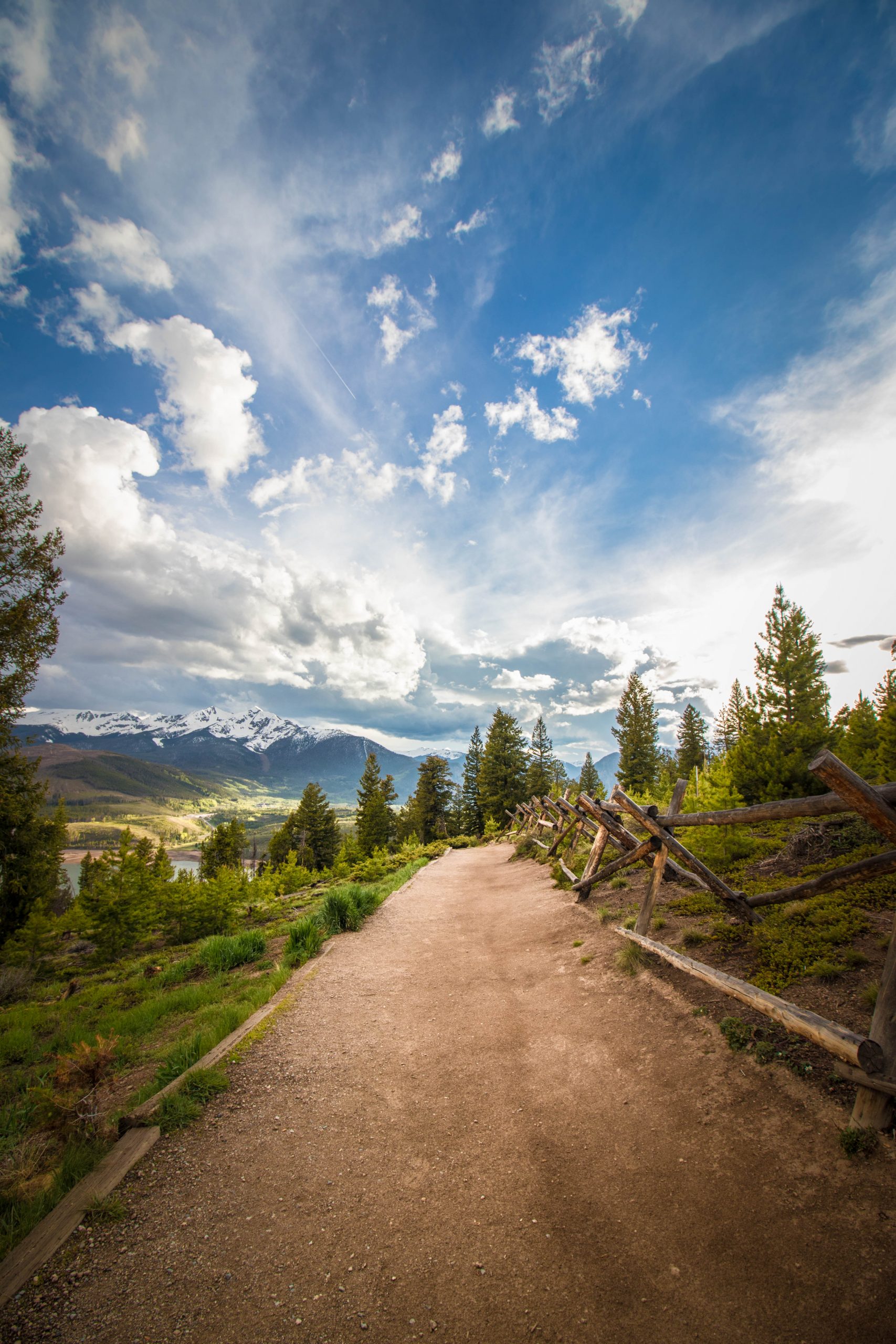 Springtime in the Rockies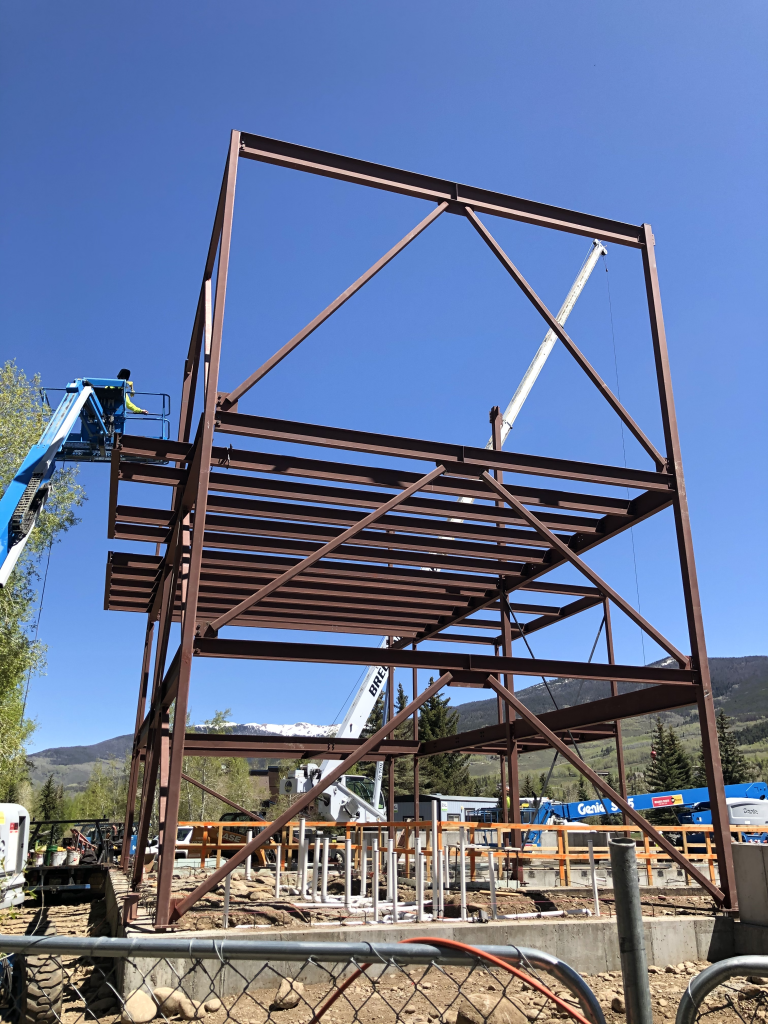 Sometimes you just gotta look around and say thank you for where you get to spend your days. Ours are getting longer, sunnier & warmer here in Summit County, and our transition into Spring is in full swing. Wild flowers are blooming, snowy peaks are melting, trails are beginning to dry up for hiking & biking, the rivers are running and the fish are biting!
This exciting time of seasonal transition is being reciprocated in the construction of The Pad. A typical construction project usually proceeds in a few phases. Anyone who has driven by a construction site on a regular basis probably understands them without knowing. The first consists of the underground work including soil preparation, utilities, and foundation; as well as many other unseen things. This is the phase when onlookers drive by a site and seem to think nothing is happening. One sees machines moving and people working, but it seems as though the project is not progressing. This has been the phase we have been in since last November.
Phase 2 is the actual construction of the shell and bones of a building. This is when you drive by one day and say "that building wasn't there last week!" This is an exciting time, because the building is actually coming out of the ground, and it happens quickly! Within 3-4 months you go from having a flat site to what appears to be a nearly completed building. Currently, we are in this phase.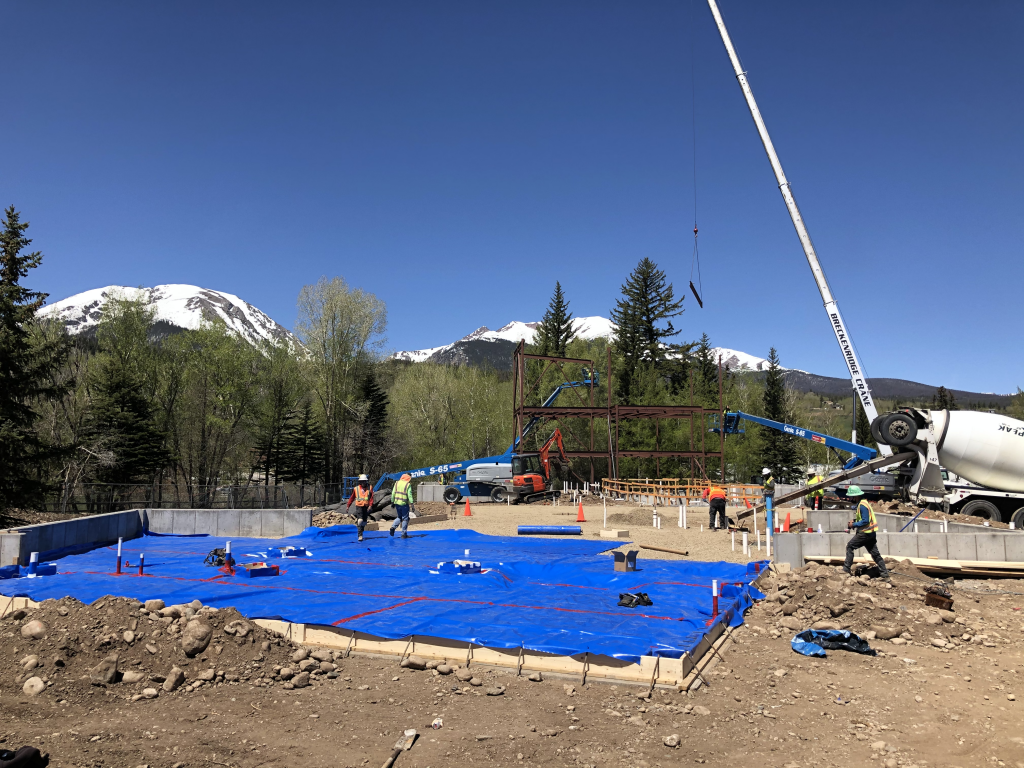 Moving forward from the foundation, we will start to see the skeletal framework of The Pad rise UP. Mechanical and electrical aspects will be installed, drywall will be placed, and soon Smith Design Company's beautiful mountain modern design will emerge to become an iconic destination in Silverthorne. Once the structure has been erected, we will move onto Phase 3. During Phase 3 from afar it appears things are slowing down, but in reality more intricate work to the structure is being performed. This is where all "guts" of the building get installed.
As most of our friends know, we have been working on The Pad for years. Words can not express how giddy we are to be at this point in the development process. We envision The Pad as so much more than a hotel or hostel – we hope to construct a revolutionary social lodging concept; built by travelers, for travelers. While we have put countless hours into our project, we know that there is more to come, and once we open it will be even more time consuming. For this reason we try to take advantage of any moments of free time we can find. The other day we slipped out for a quick half day on the Colorado River for a little rafting and fishing. It can not be overstated how much we love living up here. Never knowing what tomorrow is going to bring makes it hard for us to plan time away, however when we get those few hours of unexpected free time it is amazing to be able do activities that most people have to plan entire vacations around. By providing a high amenity, affordable lodging option we hope our guests will be able to stay longer and enjoy more of the outdoor amenities provided by Lake Dillon, the world class skiing, rivers and mountain ranges.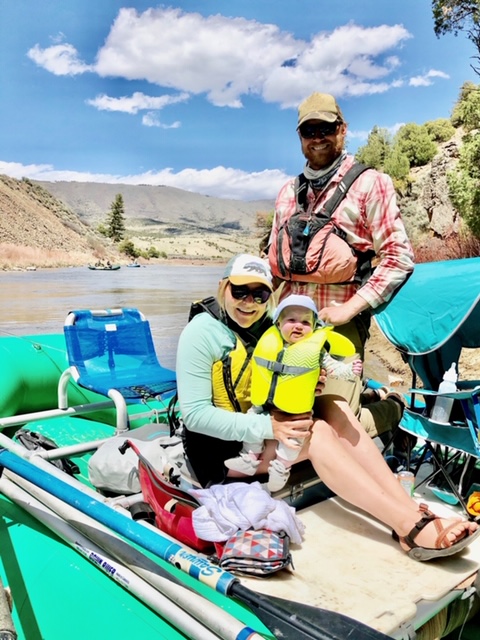 Years have gone into the planning and design of The Pad to make this the best place for guests to stay in Summit County. Before we know it, The Pad will be brightening up Rainbow Drive and bringing people together. We are so excited to host all of our friends: old and new, from near and far. Until then, we hope the beauty of new life that spring brings will brighten your days, and that we can soon be part of your journey.
Rob & Lynne

THE PAD LIFE
STAY INDEPENDENT. TOGETHER.