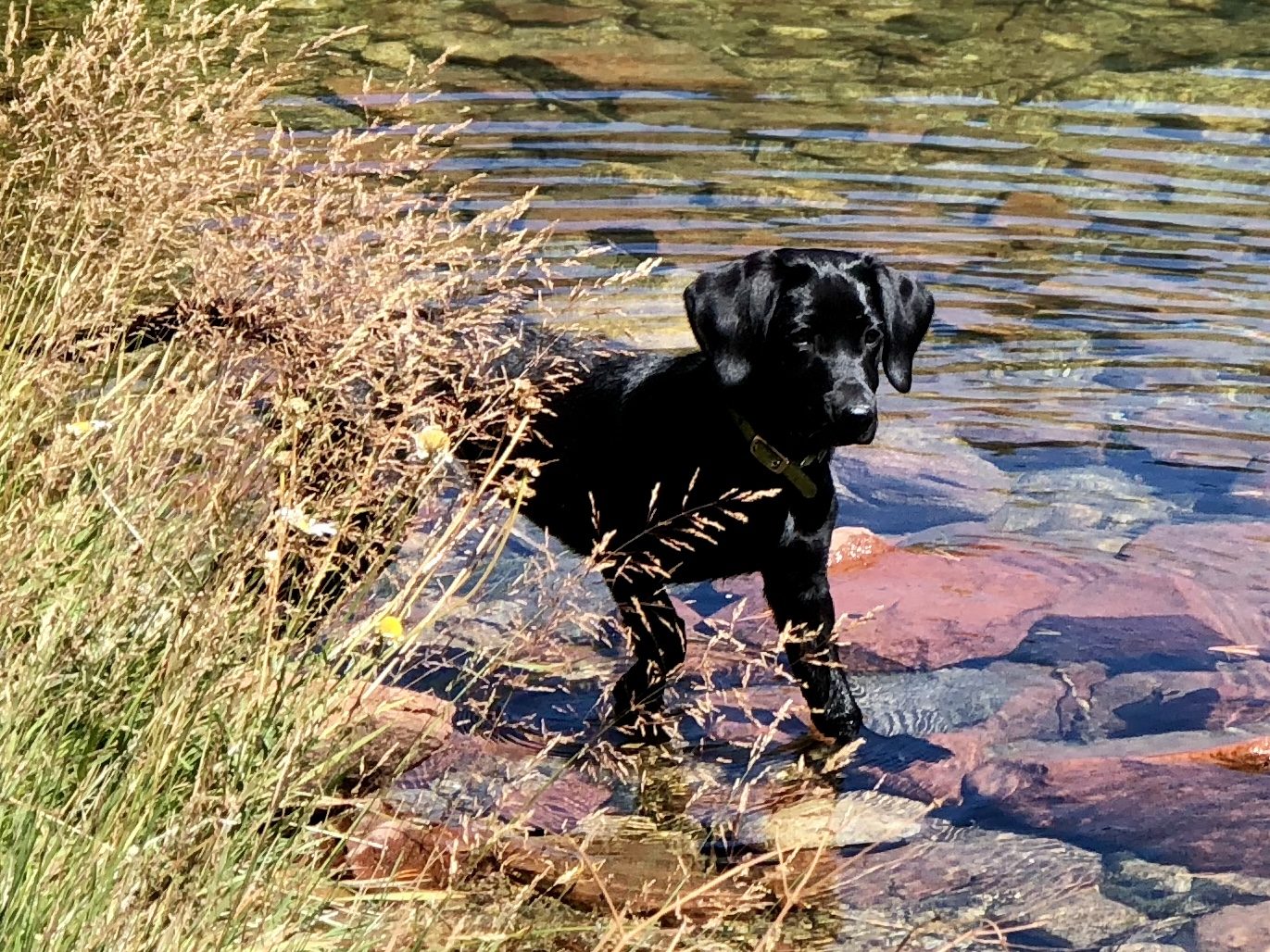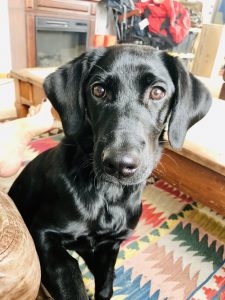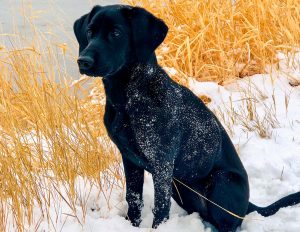 As some of you have probably figured out through our social media posts, we have a black Labrador puppy – and her name is Paddie. We named her after our first baby, The Pad. (awwww)
When we think of the places we've traveled and the hostels that we have stayed in that have made lasting and fond memories for us, the common denominator is the people and the animals. For us, nothing is warmer than being greeted by smiling faces or wagging tails – and so we justified the early addition of our new family member.
Paddie just turned six months old on November 1. So, by the time the hostel opens she'll be full of experience and completely educated of her post in the lobby. Treats motivate many things in her life – they are her joie de vivre! She can sit, stay, heel (even though when we walk by her best friend's yard the struggle is real for her not to bolt over to go say hi!). She's curious about everything and can play for hours.
With the recent snowfall it's been fun watching her navigate the world covered in snow. It reminds us of the simple joys of everyday life. There are moments that she has been our saving grace. Life during development can be stressful and sometimes seems like the world is falling around us, but taking a step back and trying to see things from her perspective is grounding.
Paddie can't wait to meet you – she loves the patios at Red Buffalo Café and Angry James…so be sure to say hi if you see her around!